NOTE: if you have reached this page looking for December 2013 snowstorm pictures I have posted that here at Snow, Lots and Lots of Snow in the Holy Land, December 2013.
******
It snowed this morning in Israel's capital. Check out this picture, The Kotel (Western Wall) and the Temple Mount (Al-Aqsa Mosque) covered in snowy goodness.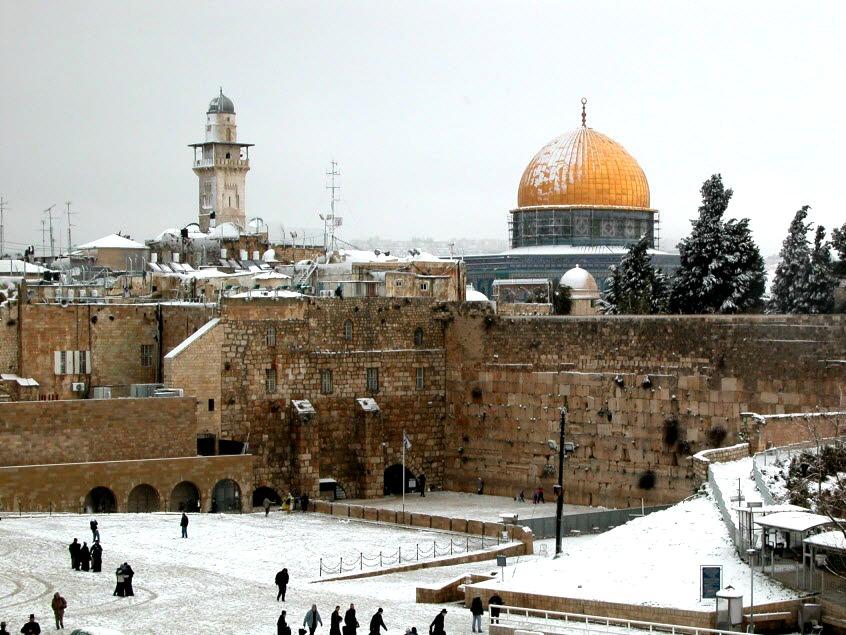 Here are some updated pictures of Jerusalem, Israel in snow from The Times of Israel...
Some more pictures from The Real Jerusalem Streets
More from The Times of Israel's snow covered Jerusalem pictorials.
@judyinjerusalem
has a
flickr slideshow
Elise